Select Your Store
Choose your local Watson's to see the products available in your area.
Find the Perfect Hot Tub
As the nation's leading hot tub dealer, we understand the entire hot tub experience, from purchasing to installing to maintenance. Owning a hot tub feels like having a personal spa right in your backyard. Hot tubs and spas are perfect for relaxing and soothing sore muscles, but choosing the right one can feel a little overwhelming. Below is our buyer's guide to help you see the best hot tub options for your backyard or patio.
Purpose
People buy hot tubs for many reasons, though the most popular are:
Relaxation
Fitness
Medical treatment or hydrotherapy
The primary purpose of purchasing a hot tub can help determine which type of hot tub model you need and what features you would prefer. Those who buy a spa for fitness purposes may need a stainless-steel model with built-in equipment. Others who need a hot tub for hydrotherapy might need better temperature controls and jet variety. So, the first step to deciding the best hot tub for you is to be clear on what features you want.
Location
Before shopping, decide exactly where you plan to install your new hot tub. Most hot tubs are placed near a porch, patio, or deck. Wherever you plan to install, make sure you measure the dimensions first. Use a rope or hose to outline the exact size of the hot tub you wish to purchase. Leave extra room for both hot tub steps and a cover lifter. Make sure the hot tub will not be too big to pass through a fence or other path on its way to the final placement destination.
Once you've found the perfect spot, make sure that the location meets all adequate requirements. The hot tub will need to rest on a flat and level surface. Concrete patios and decks are fine, but avoid placing hot tubs on top of paving stones. These stones are known to shift and create problems with your hot tub frame. Additionally, in-ground stainless-steel hot tubs will need to be level before installation.
Complete the preparation process by having the correct wiring in place for an above-ground or in-ground stainless steel hot tub. You might also need to fill and empty the hot tub throughout the year. If you have easy access to a water source, this will be simple to complete. Leave space for hot tub draining as well.
Size and Seating
Next, consider how many people you expect to use the hot tub at one time. That will help you decide the size. If you plan on inviting extra guests over regularly, make room for a larger hot tub with seats for more than three people. If you plan on seating only two people at a time, small hot tubs could be the perfect option for your backyard.
Reclined seats help you decompress and fully submerge your body into the spa water. Lounging seats have additional jets to provide a full body massage. The best hot tubs are designed to prevent you from floating out of your lounging seat.
Installation
Heavy 240 volt systems can heat water faster and stay hot longer but require special installations from an electrician and an extra disconnect panel for safety regulations. If you plan on moving your hot tub in the future, go for a plug-and-play configuration. These stress-free hot tubs connect via a standard home outlet.
Cost
It is important to consider the total cost of owning a hot tub or spa, including both the initial purchase and the maintenance. Make sure you know how efficient a heating system is and how well the hot tub can maintain a specific temperature. We also recommend looking for excellent water filtration to make the best hot tub.
Models with solid foam installation might not come at a lower price, but many see that the extra price is worth it after long-term use. Energy-efficient heaters require less power and money spent getting the spa to reach the desired temperature. More filtration leads to a lower price overall on treatment chemicals.
You will need a cover to fit your spa and likely steps to enter the spa, so factor that into the price as well. These added accessories are not often considered in the price of the hot tub itself, so definitely make sure you include them in your purchasing budget.
Watson's has everything you need for your spa, including the cover and chemicals. Those are also covered under our low price guarantee.
Enjoy Luxurious Features
Below are a few of the most sought-after features in Watson's luxury spas and hot tubs.
Jets
Jets that mix both water and air provide some of the best massage experiences. More is not always better here; just because a hot tub advertises a higher number of jet counts or massage pack does not necessarily mean it is the best spa experience. Adding too many jets can decrease water pressure; increasing motors is the only way to solve these expensive issues.
Pumps
Pumps provide jet flow. A spa with heavy horsepower or too many pumps can consume unnecessary amounts of energy. The best hot tubs have a decent horsepower to jet ratio, providing ideal jet strength and maximum relaxation.
Water Lighting
Watercolor lighting systems can make your hot tub experience a fun addition to a gathering. Backlit waterfalls can easily enhance your hot tub enjoyment experience.
Discover the Health Benefits of Hot Tubs
Soaking in a hot tub or spa can be exactly the type of therapy you need to relax and escape from a long day of work. Spending time in a hot tub is used for more than just relaxation. There are many significant health benefits for those who wish to get the most out of their hot tub or spa.
The health benefits of using a hot tub may vary for each person. Below are a few benefits from using a hot tub or spa from Watson's.
Hot Tubs Relieve Stress
The relaxation from hot tubs is known to reduce stress. With the calming and warm water, hot tubs can help ease body tensions that strain nearly anybody. The soothing jets can help relieve mental and emotional stress as well.
Relax Your Muscles
The combination of hot water and soothing jets can help soothe muscles knotted across your body. Tight muscles can lead to pain or aching feelings, and hot tub relaxation can help unwind your body.
Improve Sleep
An older study released on the effects of passive body heating found that relaxation from hot tub sessions can lead to easier sleeping for older adults with insomnia. Essentially, the study found that hot tubs promote a night of restful, deep sleep. This hydrotherapy improves sleep quality for those who struggle to rest.
Boost Cardiovascular System
A study on passive heat therapy found that hot tub use can raise your heart rate and lower blood pressure. Passive heat therapy can help reduce the risk of cardiovascular disease, especially in those who have limited ability to exercise.
Improve Insulin Sensitivity
According to research, regular hot tub use has the potential to improve impaired insulin sensitivity.
Burn Calories
A study completed in 2016 found that those who spend at least one hour in a hot tub burn the same number of calories as a 30-minute walk. Hot tubs may help regulate the metabolism of those who struggle to receive adequate daily exercise.
Relieve Pain
Hot tub soaking may relieve pain from tense back muscles, tendons, and joints. Those with arthritis may find that the heat and massaging from hot tub jets ease stiffness and inflammation. Water helps support your body's weight, improving range of motion and easy movement.
FAQs:
How to Clean a Hot Tub Filter:
If you've been wondering about how to get rid of hot tub bacteria, we can help. To keep your filter clean, it's best to take your hot tub filter out once a week and give it a simple rinse with the hose. If you need to properly deep clean your hot tub, this process will be more involved and likely require a hot tub filter cleaning solution. To learn more about how to best clean your hot tub, click here.
How to Lower Alkalinity and Manage pH in Hot Tubs:
At first hot tub chemistry may seem daunting, but it's much easier than you might think- especially when you purchase hot tub chemicals from Watson's. Whether you want to raise or lower the pH in hot tubs, it really comes down to getting the right chemical starter kit. To learn more and find the right products for your hot tub, click here.
Does Watson's Have Portable Hot Tubs for Sale?
Yes! Check out our online shop to browse our Plug N' Play Spas.
Can You Put Epsom Salt in a Hot Tub?
You should never put epsom salt in a hot tub. Epsom salts disrupt the pH balance and alkalinity of the hot tub and can cause major, long-term damages to your spa.
How Much Does a Hot Tub Weigh?
On average, a regular 2-3 person hot tub weighs roughly 500 pounds empty and 3,000 pounds filled with water. A larger 6 person hot tub typically weighs 1,000 pounds empty and up to 6,000 pounds when filled.
Can Pregnant Women Go in Hot Tubs?
Have you ever wondered if you can get in a hot tub while pregnant? Unfortunately, you shouldn't, as it is highly advised against by medical professionals. Hot tubs increase your core body temperature and in turn, can quickly cause overheating that can endanger both the mother and baby. It's best to stay away from the hot tub and opt for a hot bath to unwind, instead.
Does Watson's Have Hot Tub Covers For Sale?
Yes! Check out our collection of hot tub covers to find the perfect fit for your spa.
Does Watson's Have Salt Water Hot Tubs For Sale?
Yes! Our Hot Spring Highlife and Limelight series hot tubs are equipped with a saltwater system. To check out all of our saltwater hot tubs from Hot Spring, click here.
How Much Does a Hot Tub Cost?
On average, hot tubs are priced anywhere from $3,000 to $16,000.
How Do I Winterize a Hot Tub?
If you've been wondering about how to winterize your hot tub, we can help. Check out our streamlined article on how to prepare your hot tub for the winter months here.
What's the Difference Between a Hot Tub and a Jacuzzi?
There's really no difference between a hot tub and a jacuzzi, other than that a Jacuzzi is a name brand hot tub.
Are Hot Tubs Good For You?
Hot tubs have several health benefits. Hot tubs can relieve stress, relax your muscles, improve sleep, boost your cardiovascular system, improve insulin sensitivity, burn calories, and relieve pain. Swim spas are also an excellent way to both exercise and relax. Overall, hot tubs are a great investment into your personal health and wellness.
How Hot Should a Hot Tub Be?
The water temperature of a hot tub should range between 100º and 102º.
How Long Do Hot Tubs Last?
A hot tub can last anywhere from 5 years to 20 years, depending on the quality of the hot tub.
How Much Does it Cost to Run a Hot Tub?
Most hot tub manufacturers advertise their tubs as costing roughly a dollar a day to run, ranging anywhere from $25-$40 monthly on average.
What Causes Foam in a Hot Tub?
Foam in a hot tub is often a telltale sign that the chemical balance of the hot tub is off, or that debris like leaves or grass are decomposing. However, it could also be due to excess shampoo or body wash brought in by a user as well. Regardless of the cause, if you find a layer of foam in your hot tub, it's best to give it a thorough cleaning with hot tub chemicals.
Talk to an Expert
If you need some guidance or know exactly what you want, our experts can help you achieve your own personal
style. Or you can always visit our stores to explore the country's most unique selection of furniture.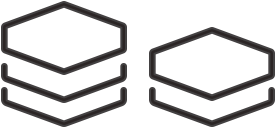 Amazing Selection
More to choose from; more ways to customize your purchase.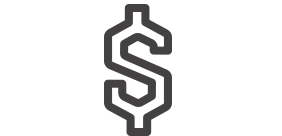 Incredible Value
Where exceptional quality meets our low price guarantee.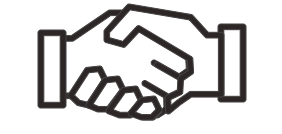 Total Trust
A lifetime of outstanding customer service and expertise you can rely on.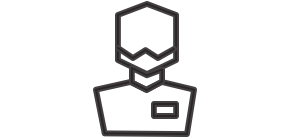 Personalized Service
From design to delivery, we help turn your dream home into reality.